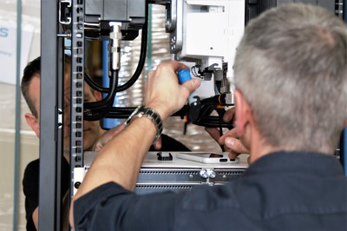 Services
Management Services
At Axians we consider Project and Service Management a key instrument to help turn strategy into reality. Our set of Management Services always have the same goal in common, to ensure that the business objectives of our clients and those of the projects we manage for them are aligned.
More Information
Axians has its own methodology for the provision of Management Services, which is based on the standards and the methodological context of good Management practices, both in the field of Services (ITIL, ISO 20000,…) and in the Project area (PMI,…).
From this context, Axians has matured those processes and areas that best adapt to the type of services and the particular circumstances of its clients, combining time and effort savings with the effective and efficient implementation of the benefits derived from good practices.
Our Management Services are defined by: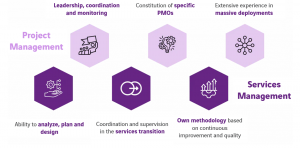 I want more information
At Axians we want to be by your side, tell us the information you need and we will send it to you instantly.